With homes to rent or buy in a range of affordable options, there's something for everyone at Waterbeach Barracks.
Listen to the sounds round the lake
Enjoy the 23 acre lake nestled at the heart of this evolving community, surrounded by beautiful Cambridgeshire countryside.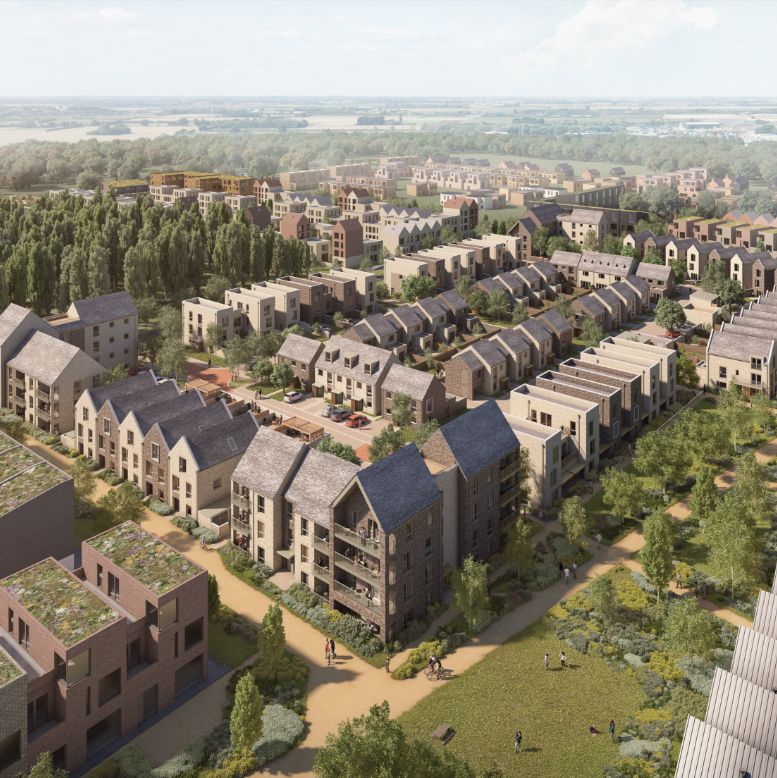 We're partnering with innovative UK house builders to provide a mix of new homes, from apartments to mews terrace style and larger family homes. All with access to beautiful green spaces to ensure residents are never far from nature.
The first homes are within safe walking and cycle routes to the first primary school, community centre, cafes and shops, and some amazing play spaces for the young at heart of all ages.
Stonebond launching Winter 2022
Stonebond will deliver 88 new homes at the gateway to the new development, including apartments and houses ranging from one to four bedrooms. The homes will be framed by mature woodland on one side and connected to water features and woodland walks to the other. Arranged in mews and terraced styles, the scheme will also offer detached villas overlooking green open space.
Show Home launching March 2023
Cala Homes range from one and two bedroom apartments to three and four bedroom homes organised around communal streets and lanes. Pockets of soft landscape enrich the streetscape within the neighbourhood, and homes front directly onto the landscape, with views opening up to the woodlands beyond.
We're proud to be working with Longhurst, a leading charitable housing association who work hard to put customers at the centre of their service, to provide the support they need and the homes they want, where they are needed.
Making Waterbeach your home
There are several routes to home ownership that are available to suit your needs. Alongside traditional mortgages, housebuilder incentives and national initiatives like Help to Buy, we are working closely with Longhurst and South Cambridgeshire District Council to provide four innovative ways to live at Waterbeach
Provides you with reduced market rent at least 20% below local market rents for up to five years, to allow you to save towards your mortgage deposit and achieve your future aspiration of becoming a homeowner in the home that you currently rent.
Provides you with more affordable options than when renting a home on the private rental market, as the rent is set at no more than 80% of the open market rental rate (including service charges)
Whereby you purchase a share of your new home while renting the remaining percentage*. It's also possible to buy further shares in your home when you are in a position to do so. This is known as 'staircasing'
*The initial purchase not more than 75% and not less than 25% of the property value
Also known as Shared Equity or reduced market value scheme, is a low cost home ownership product where you can buy your home at a discounted price, of at least 20% below current market value
Make Waterbeach Barracks part of your story
Register and get the latest updates about living at Waterbeach Barracks.